Well, I caught up with everyone at the pool yesterday afternoon and had a great time watching Scott and the kids compete for "Biggest Cannonball Splash". Got some pretty good video! The competition was tough, but Scott came through with the victory! His comments on the win; "I've clearly established my dominance in the splash dive area."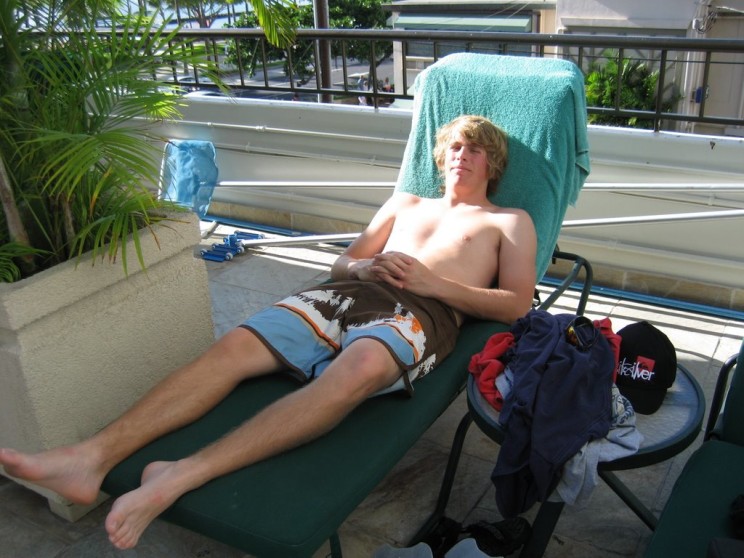 Bill lounging by the hotel pool – a well deserved break from school!
The kids playing in the pool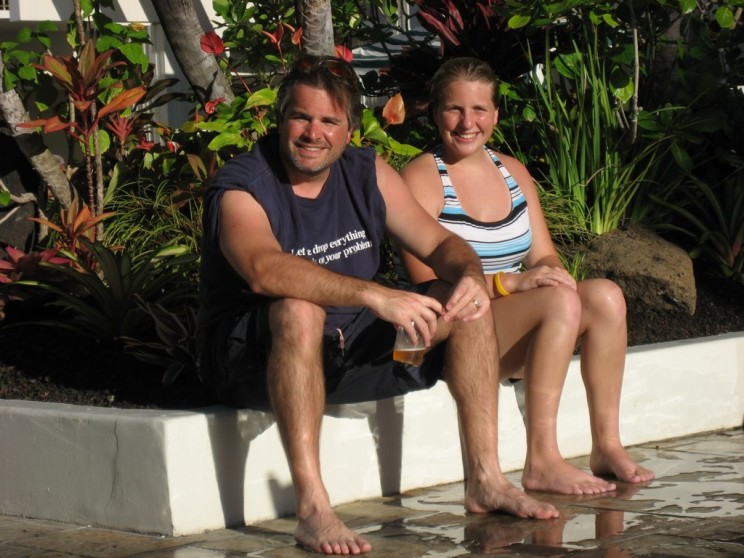 Scott and Katie by the pool (Resting up for the big splash contest!)
Later in the evening, we had our Thanksgiving at "Planet Hollywood". A little unorthodox, but then so is our family! In fact, we seem to excel at the unusual. Just one more thing to be thankful for!
And now, the day we've been dreading is here. It's time to pack up and go home. This was a perfect vacation and I'm so grateful for everything we were able to do. Most of all though, I'm just so blessed to have been able to spend so much time with our family. We're an awesome team, and I can't wait to see what God has planned for our future!
I had intended on posting pictures along the way, but never took the time to mess with that. In a few days I'll go back and post some in the appropriate places, so check back!
Till next time,
Terri