Yesterday everything was official – Bill got his Liberty ID, and got checked into his dorm. We met his roommate (Gary), and several other guys from his building while we dropped all his stuff off in his room. They all seem really nice and Bill had a great time with them already last night. All the guys from his building had dinner together in the dining hall, played frisbee golf, and then a little sand volleyball. We picked him up afterward at around 9:00, went to Sonic for ice cream (right at the bottom of the hill – again – not feeling too bad for him!) , and had him back to his dorm for 10:00 curfew. (I think the curfew gets a little later once school starts)
This morning Bill had some orientation stuff to go to, and then we picked him up so he could golf with Scott and Alex. The girls and I went to CiCi's pizza for lunch (yum), and drove around the historical district a little before we headed back to the golf course to pick them up so Bill could be back to his dorm in time for the Chancellor's cookout. We decided this would be a good time to pick up his and Alex's books since all the students would be at the cookout. (Actually that was Rianne's idea – thanks Rianne!) Good plan – the bookstore was empty, compared to the line that was snaked all the way around the store yesterday. Anyway, we are broke now – just a bit too much Liberty U. swag!
OK, I think we're off to Buffalo Wild Wings for more food. Hopefully we'll get to see Bill again later tonight, and then catch a little more Michael Phelps record breaking.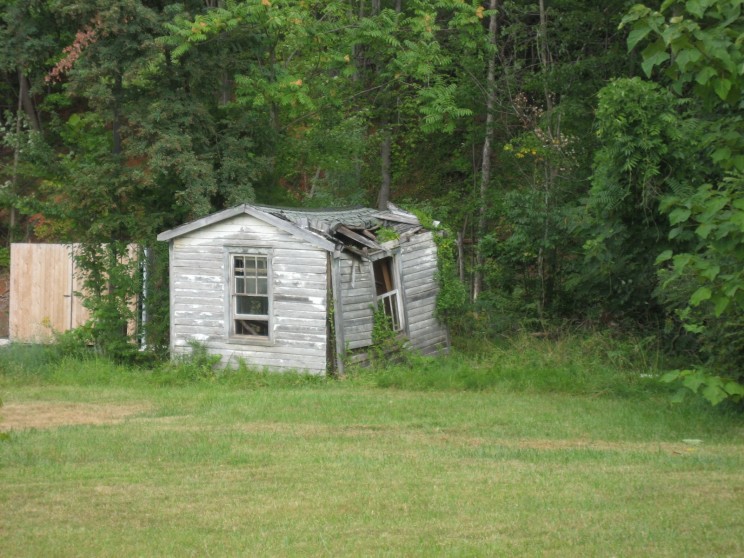 Bill's Dorm (just kidding – I'll try to post real pictures tomorrow!)
Till next time,
Terri