It's been a week since we left Hawaii, and I'm ready to go back! It is nice to be home though, and I've come back with a very grateful heart. Not only for the trip, but for the family time and for the time to refocus on a lot of new things. This past year has been difficult, but God did a lot of repairing over these past two weeks. It's amazing how time away can open your eyes, mind and heart. In many ways it's time for us to move on, and I'm very excited to see what direction God is leading us in. Scott and I are blessed with an amazing family and I could not be any happier!
Since we've been back, we've put up all of our Christmas decorations and I've been feverishly trying to sort and organize pictures. You know how sometimes one small project opens up a can of worms and turns into a huge project? Well, trying to get the Hawaii pictures uploaded, sorted and printed turned into organizing and printing almost two years worth of pictures! You know something's up when your pictures come from Walgreens in boxes instead of the little photo envelopes. That's OK though – it's done and I feel much better!
So….now that everything's organized, and I can't leave the house because we're sitting here in a blizzard, I have finally posted some pictures in this blog! There seems to be some irony in the fact that I'm using a snow day to post Hawaii pictures!
I tried to post a few pictures in the appropriate places starting with the beginning of our trip, so go back and have a look. I plan on posting ALL of our Hawaii pictures in an online album, but that may take awhile. I'll put a link on my blog as soon as it's ready. In the meantime, enjoy the ones here!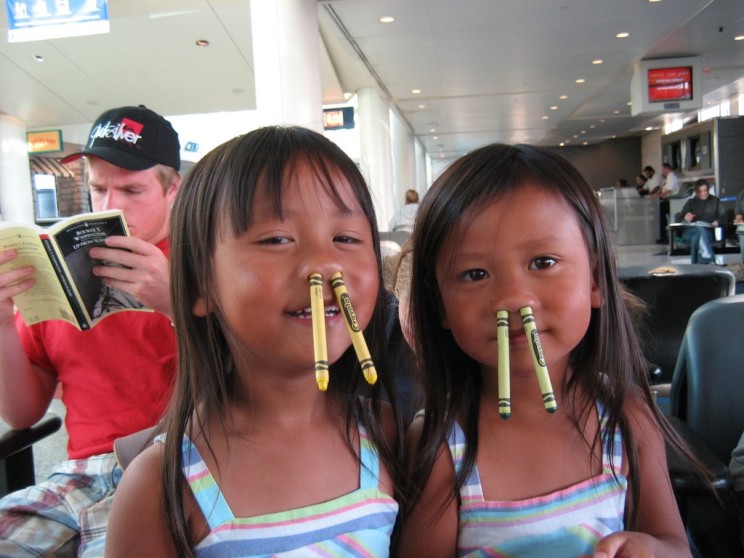 What can I say?
Till next time,
Terri