What a perfect day today was! All I can say is thank you God for such good ideas as beaches, sunshine, waves, mountains, breezes, surfboards and suntans! This was one of those days when I think God was giving us little glimpses of what life will be like in eternity. Can't wait for that!
Phil the surf instructor told us mornings are best for surfing, so morning it was! At 8:45 we hit the beach and Bill, Alex, Katie and Rianne all signed on for an excellent adventure with Phil! Anna, Emma and I parked ourselves nearby and watched as the four big kids learned to "ride some righteous waves, dude!"It was so exciting to see them actually surfing – they had so much fun and I was so proud!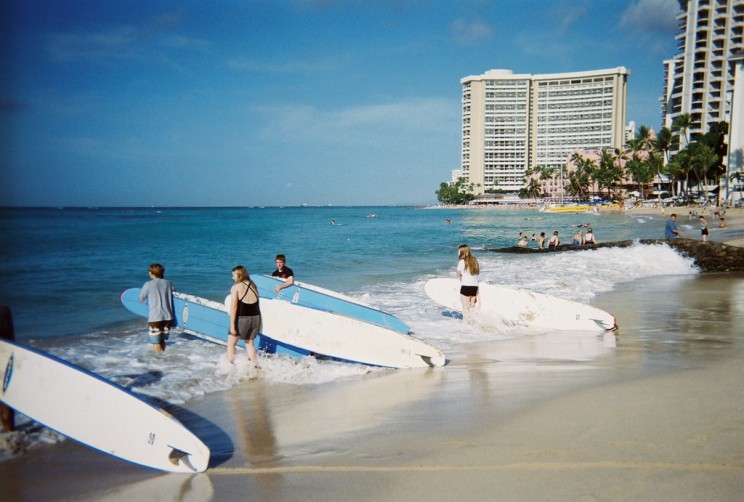 Surfing!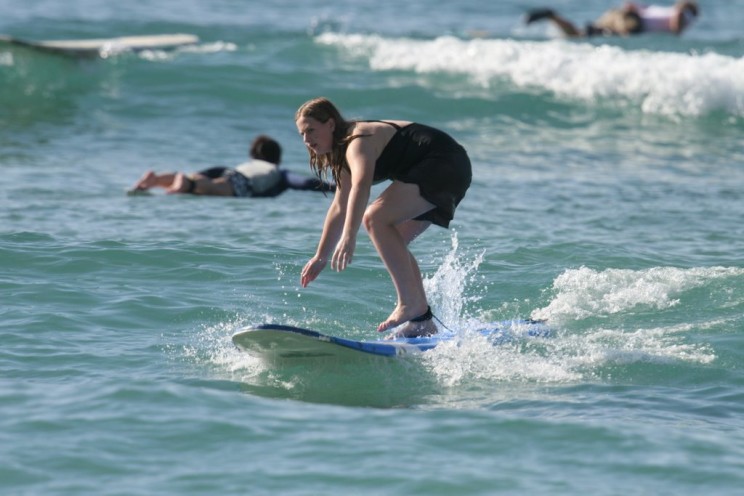 Rianne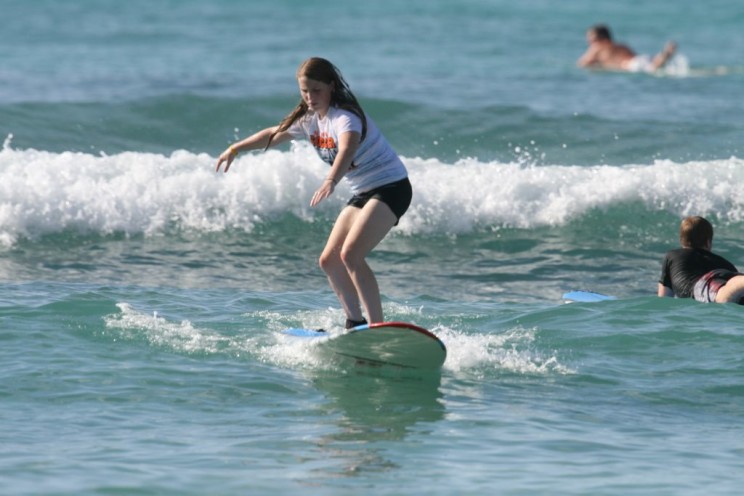 Katie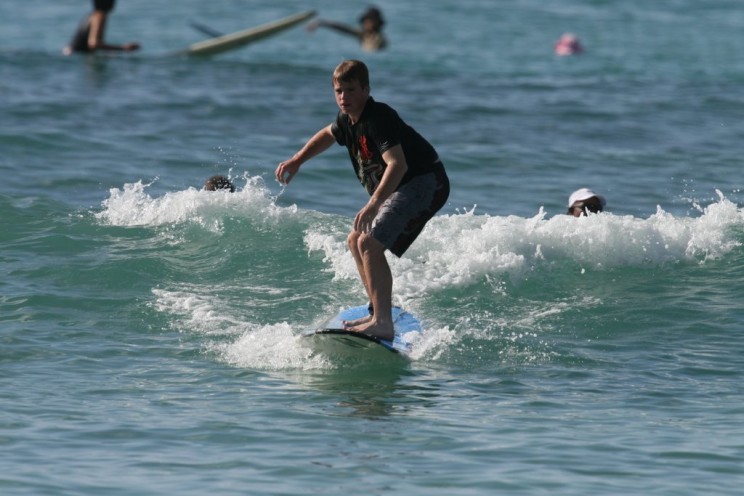 Alex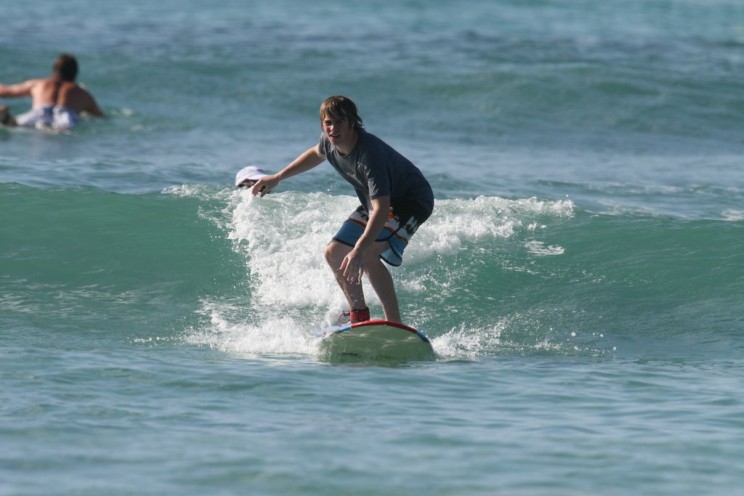 Bill
When the surfing time was up, we just spent the rest of the day hanging out on Waikiki soaking up the sun and playing in the sand and the water. Joel and Stacy met up with us, so we got to spend more time with them which was great!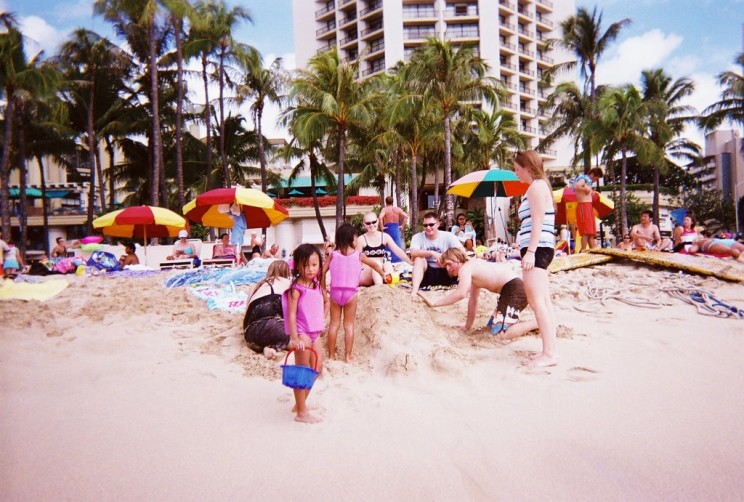 All the kids with Joel and Stacy on Waikiki (That's Alex buried in the sand!)
Finally, at about 3:00 when we were starting to feel like perhaps too much of a good thing is not such a good thing (translate-sunburn), the kids and I headed back to the hotel and met up with Scott. We decided to have dinner at Cheeseburger Waikiki again, and then walk back to our hotel for an early night. Tomorrow is Scott's last day of the conference, so we're looking forward to finally getting him out into some sunshine!
Till next time,
Terri